Streaming Korean TV – iFamily
Watch 32 live streaming Korean TV channels on your big screen TV with built in 1 week replay function!
The long-awaited 1-week replay function (digital recordings) allows users to watch their favorite Korean TV shows on demand rather than trying to catch it live, eliminating the use of 3rd party digital recording devices.
Keep up to the latest news and TV shows happening now in Korea.
Viewing real-time broadcasts from Korea will make you feel like you ARE in Korea!
Below are the Korean TV channels available using the iFamily Android APK↓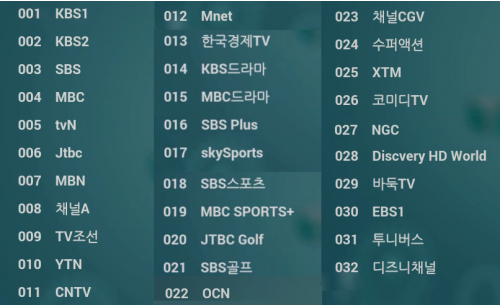 In order to watch live streaming Korean TV, an android app called "iFamily" needs to be installed on your android TV box. Price is $190USD annually (the annual subscription works out to $15.83USD per month).
Buy iFamily Now and use our coupon code: 73836514 to get $10 off!
Try it for Free! Try the 24hr free trial before you decide to buy. Download the APK file here  by scrolling to the bottom of the page.
iFamily APK not only enables the user to watch live streaming Korean TV from 32 popular Korean channels, but also watch TV recordings of all channels up to 1 week back. This is especially useful for users who live in totally different time zones from Korea.
Here is a iFamily APK sample video:
Purchase iFamily APK here, or by clicking the icon below: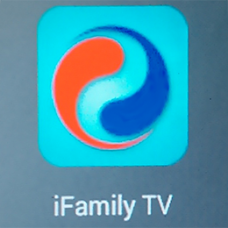 Streamingtvasia.com review of iFamily APK app:
App was easy to install
Customer service was very quick! Always within a day (use contact form)
Video streaming quality is very high quality and smooth
Korea local time (internet time) and iFamily APK live streaming time showed a difference of 3 minutes
All 32 Japanese channels were confirmed to be recorded for 7 days. All recordings past 7 days were overwritten.
Recorded TV shows can be fast-forwarded and re-winded
Switching between channels took approximately 3 seconds
Andoid TV Box:
Check out our Top 3 Android TV boxes to buy for 2016